Chromax M5 6-Pack Golf Balls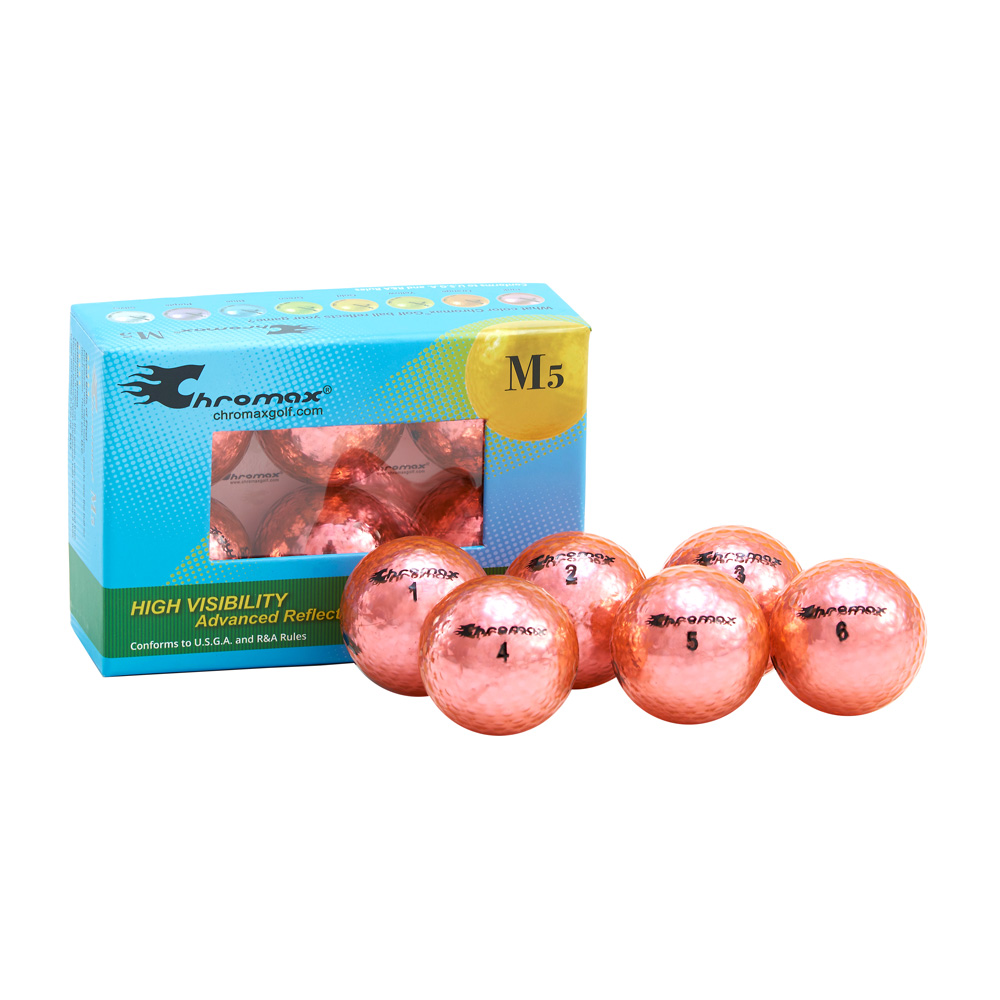 Why use a Chromax Golf ball?
The Chromax Golf ball gives you high visibility in all light conditions with professional performance. Every year, Chromax Golf balls are tested for conformance approval by the USGA and R&A for tournament play, just like other major brands. The Chromax patented, unique inter-illumination, between a reflective inner layer and a translucent outer layer, makes the golf ball appear larger and brighter, making it easier to track and locate your shots. For all skill levels, losing less golf balls lowers your score and keeps more golf balls in your bag. If a provisional is required, you have the option of another color to shoot, so when your golf ball is found, you know which ball was your first shot. Practicing different strokes or techniques on the putting or chipping green? You have different colors for testing your effectiveness.
Specifications:
Compression: 75
Golf Ball Cover: High Flow Surlyn
Dimples Total: 302
Core Diameter: 1.57""
Inner Core: The high energy core is mixed with titanium powder.
Outer Core: Poly-resin outer cover.