In 1987, Golf Trends Inc was established with a vision to be the premiere golf products distributor in Canada. For over 30 years we have operated our business with the philosophy that customers should be treated like one of the family. With the breadth of our product offerings and our responsive customer service we are truly partners with our pro shop operators and golf store managers.
Family owned and operated, we pride ourselves at the depth and level of customer service we provide. Whether it is owner Don, his daughters Lynn and Taryn, or our seven 'adopted' family members we've picked up along the way, every person at Golf Trends is driven by the same goal; to be the most trusted partner in golf, one customer at a time.
Our Approach
About Our Founder – Don Heazel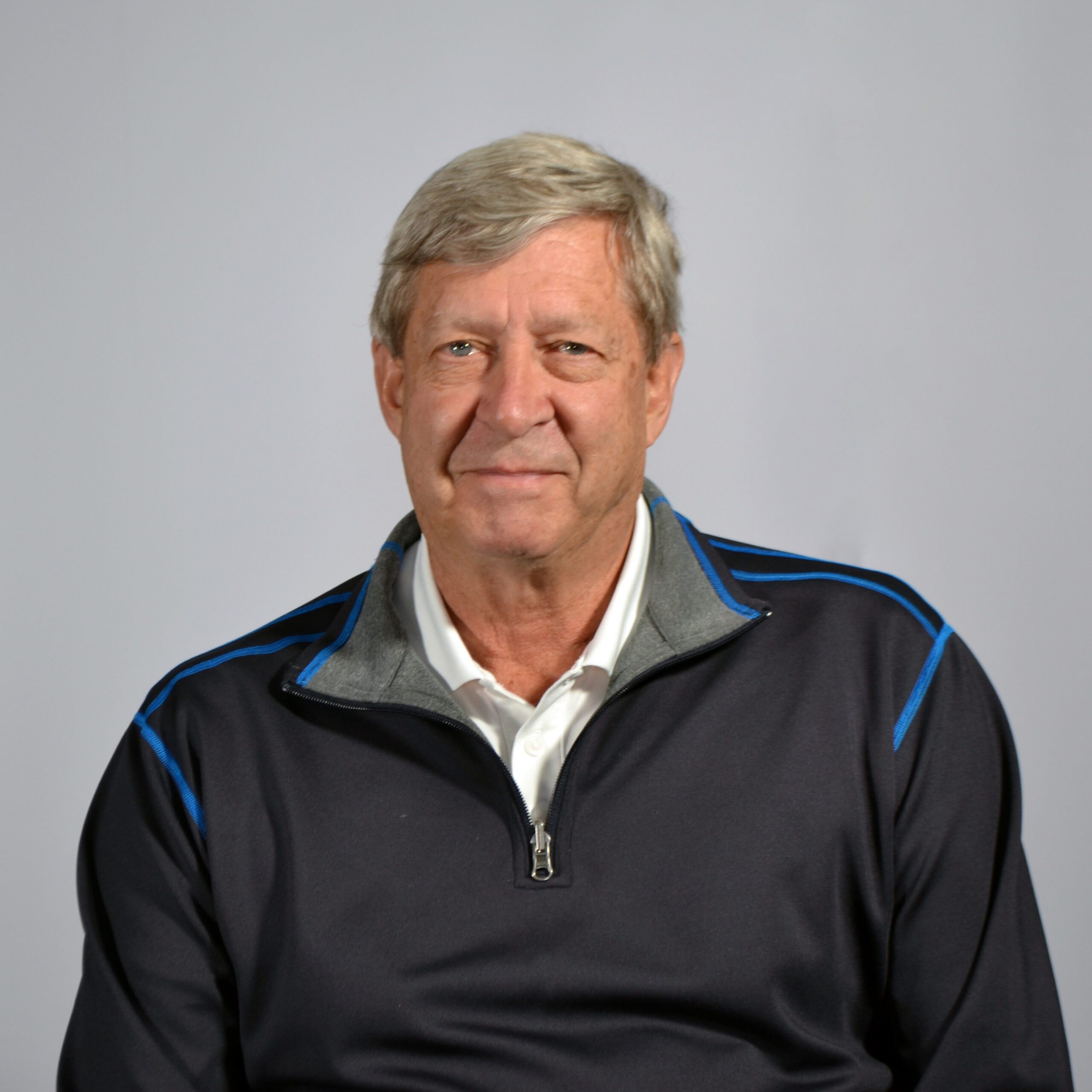 I was introduced to golf as a caddy in an effort to earn a little spending money when I was 8 years old at Laval sur le Lac Golf Club in Laval, Quebec. My passion for golf was inspired when I was fortunate enough to caddy in the Canadian Open in 1962, again at Laval sur le Lac G.C. I saw how the game could be played, and I was amazed.
While working at the Toronto airport for Canadian Airlines, I had an opportunity to sell some golf equipment as a sideline. After a short while, I had to decide between a career in the airline industry or to try my luck in the golf distribution business; I chose golf against most everyone's advice!
I hooked up with Dave Williams at Rampion and bought a small position in the company. This was a big success, but by 1987 I decided to team up with two employees and start Golf Trends. My partners, Peter Goslin, Bob Ferguson and I ran Golf Trends until 2010 when I agreed to buy them out.
I am very proud to be the owner of Golf Trends, and especially happy to have such great partners as our employees and sales agents, retail partners and suppliers. I measure our success by our low employee turnover, our repeat customer base and our long-standing supplier list. Many customers and suppliers have been partners since our inception, and our second employee Dale Hunt has been with us since 1989. Our very first employee, Dave Ferrie, retired after close to 20 years with us. I miss him.
Our goal then was, as it still is today, to treat all of our partners in a fair and respectful way, which I believe has kept us humble and trusted.
Thank you to all our staff and customers for 34 good years.
Many more to come.
Our Family – At Home
Have a question? Call us at our Mississauga, Ontario head office and one of these fine folks will give you a hand.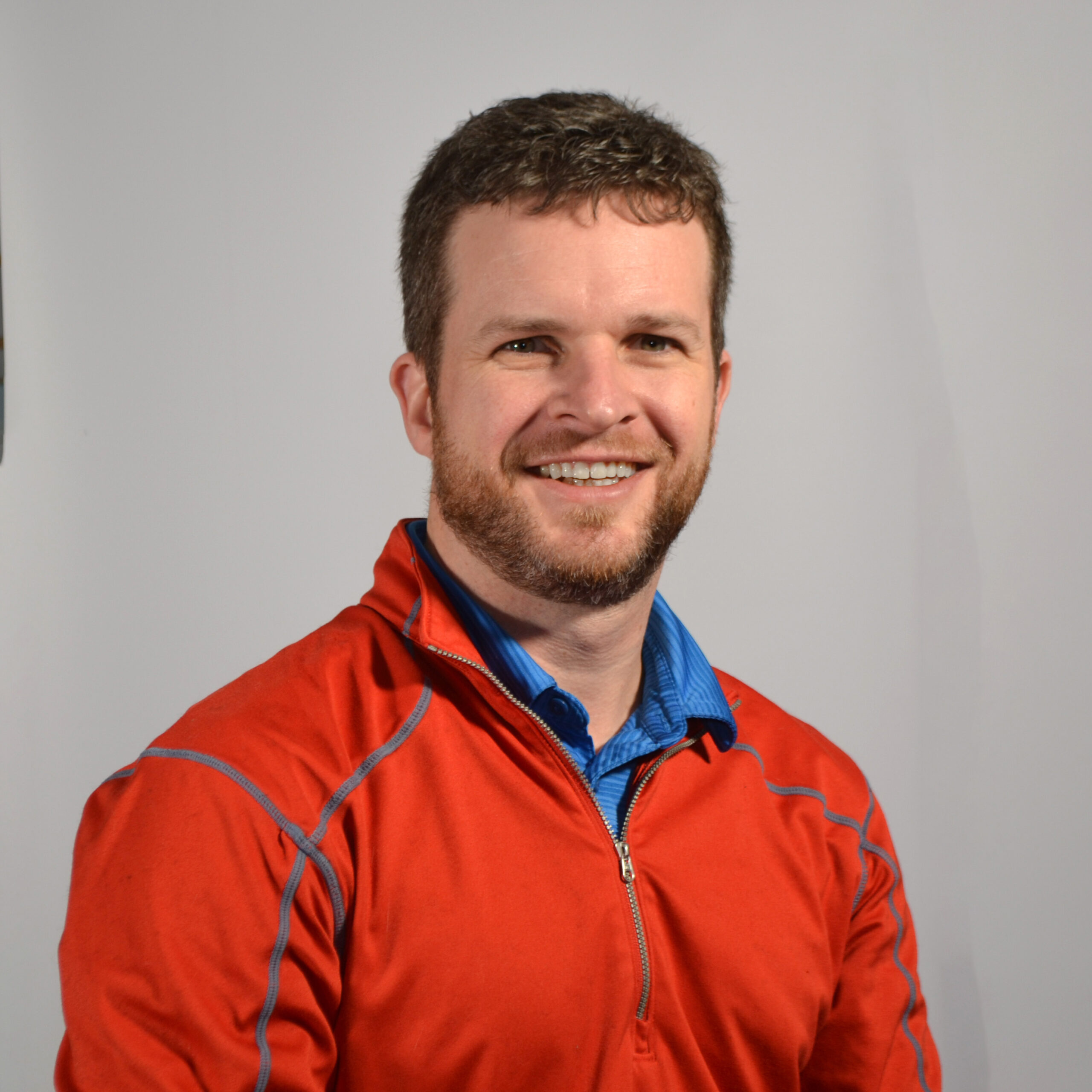 Ryan Redmond
V.P. Operations
Ryan joined the team as a summer student in 1999 while completing his degree at the University of Toronto. We must have made an impression on him, as he has been with us now for two decades, filling roles as a shipper, warehouse manager, graphic designer, network admin, systems admin, freight manager, embroidery machine operator, co-founder of our affiliate company, Caerus Brands Inc., and guy-in-the-building-who-can-fix-broken-stuff. We gave him the title of V.P. of Operations, as it fits better on his business cards.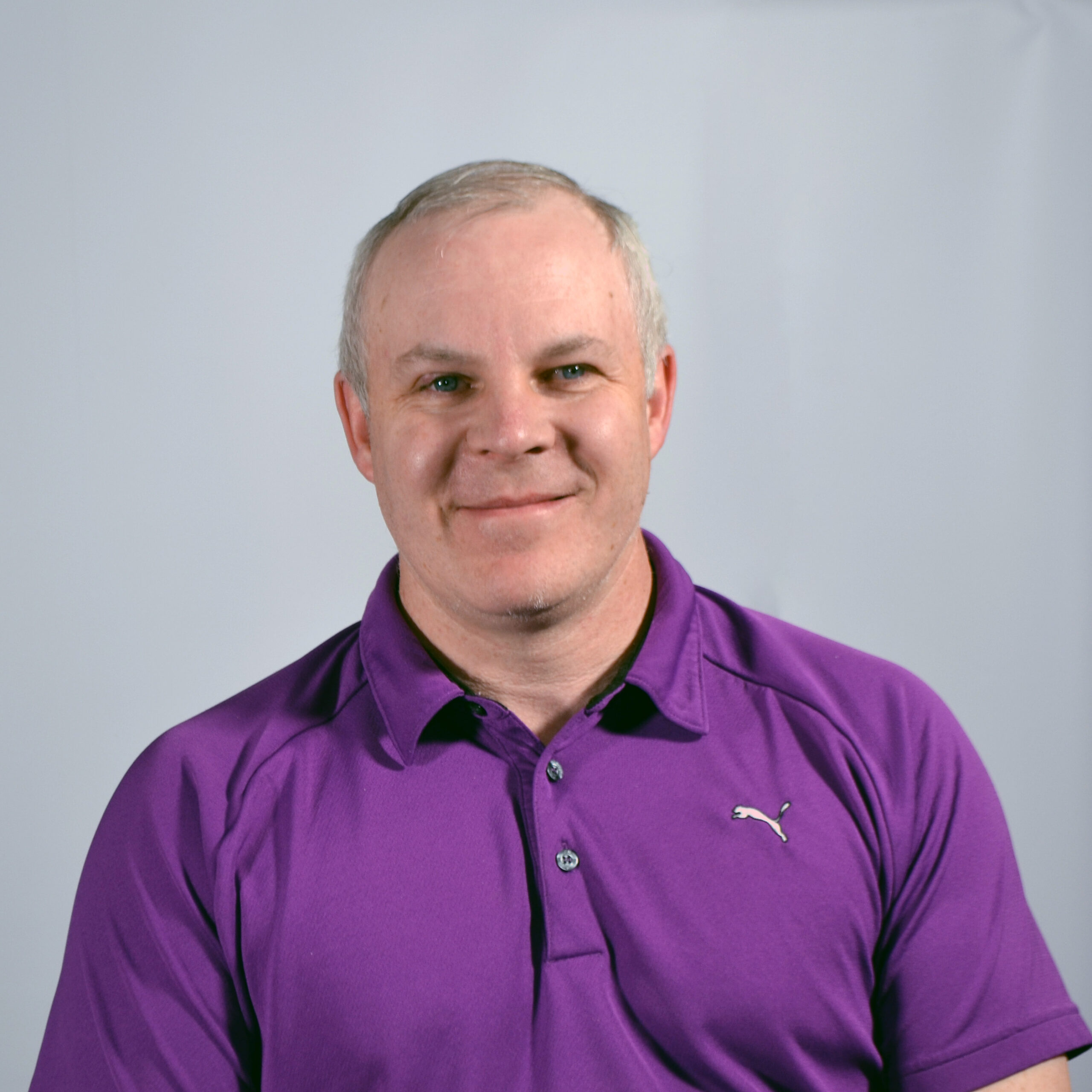 Gord Clark
Sales Manager
Gord joined the Golf Trends family in 2013 after spending his previous 13 years as a member of the CPGA as a Class A professional. He has been involved in the golf industry since his first job in the backshop back in 1991. At Golf Trends, you can find Gord wearing many hats with Sales and Service being his primary roles. He still is passionate about the game although not playing as much as he used to. Hockey, Slo-Pitch and running his kids around to various activities are some of the other things he enjoys most when away from the office/course.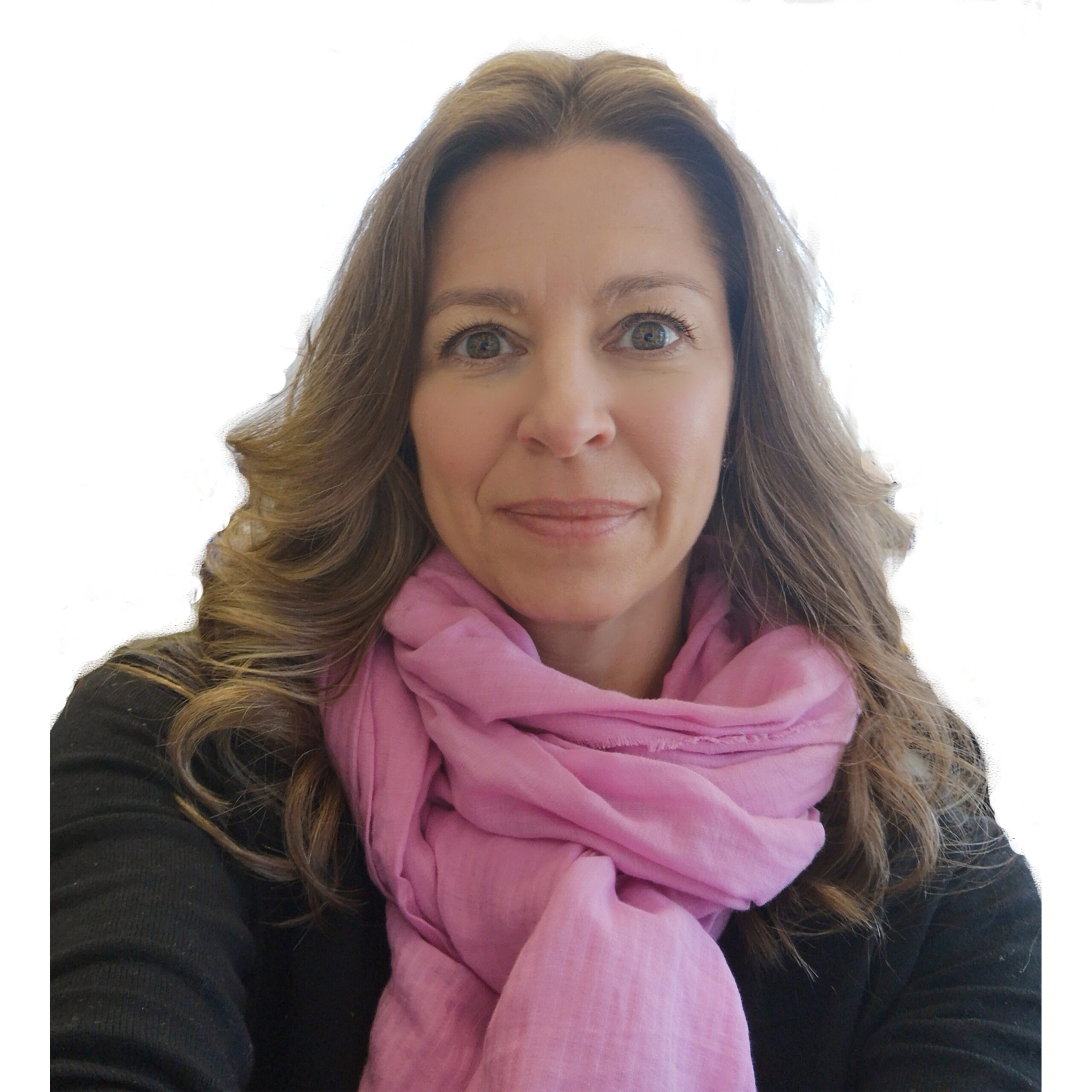 Lynn Sage
V.P. Marketing & Corporate Sales
Lynn formally joined Golf Trends in 2012, however like her sister Taryn she's been around golf and the business most of her life. From watching her father Don ship golf clubs from their garage and playing hide and seek in the company warehouse as a kid, to stapling price lists in their family's living room. Everyone in a small business wears many hats. "Logo Lynn" handles all customized product orders and marketing as well as providing customer service, sales, product sourcing and purchasing support.
She admits her short game needs A LOT of work, but she has been known to match the guys in her foursome off the tee from time to time!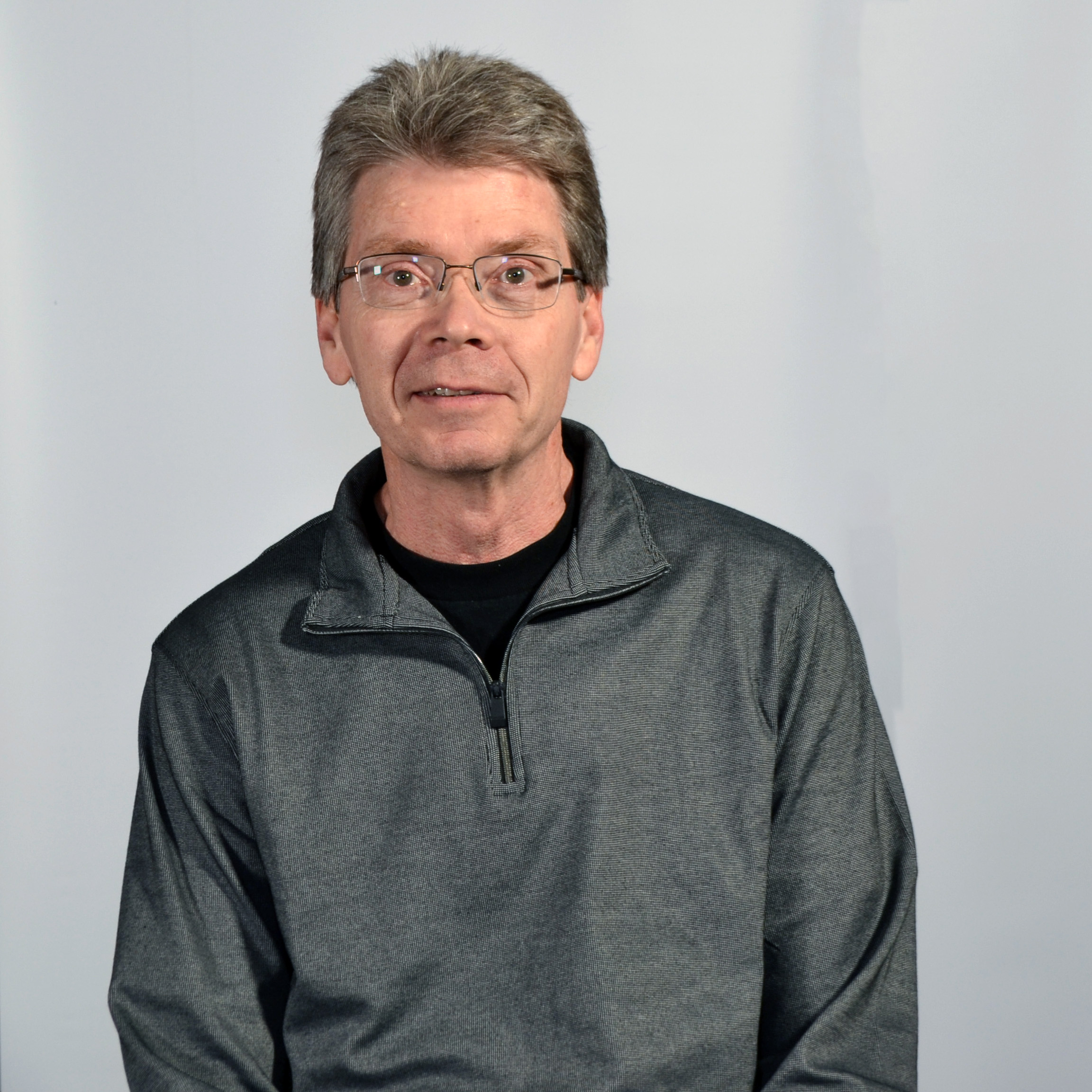 Ted Christie
Master Club Builder
Ted started in the golf industry in 1990 with his own club repair and assembly business before joining the Golf Trends team in 2000. He is also part owner of Caerus Brands with Ryan and Don. When he's not building clubs or repairing electric carts, you can find Ted kayaking, hiking, skiing, playing hockey, or any other outdoor activity.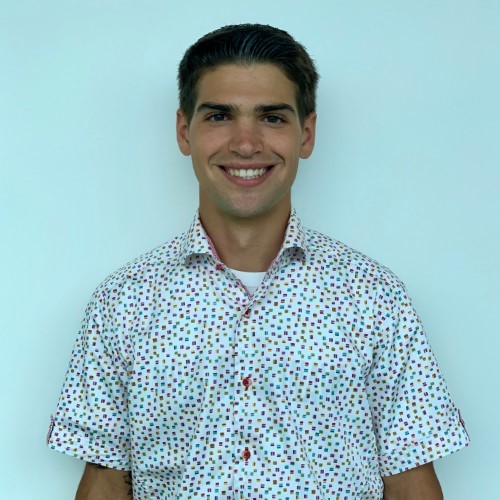 Matthew Mammoliti
Inside Sales/Customer Service
Matt joined the Golf Trends team in the spring of 2021 as the in-house sales and customer service rep, but often takes on temporary roles as lead of the sticker, photography, or editing departments. There is a good chance that he might answer the phone when you call from anywhere across the country as his days include providing customer service, taking orders, contacting customers, support for his fellow sales reps and much more. Matt has worked in the golf industry for 10+ years with most of his experience coming from front line service at a local private golf club. When not in the office or on the course, you can find Matt playing or watching his other favourite sports which include hockey, soccer, and football..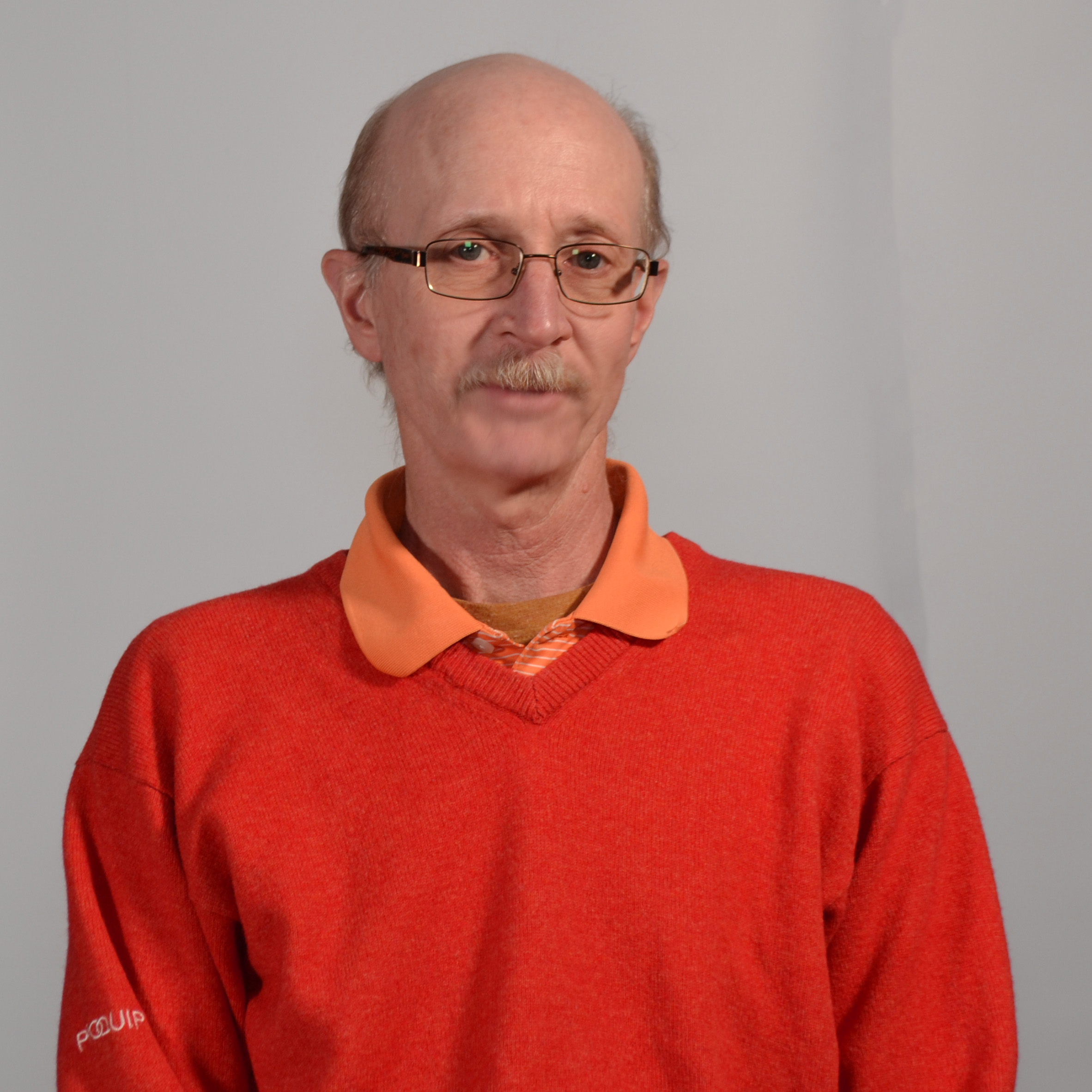 Dale Hunt
Accounting
Dale joined Golf Trends in the spring of 1990. He was originally hired in the shipping department and had previously worked with Don, Pete and Bob, the owners of Golf Trends, at another golf company (Rampion). At this time, with the recent addition of Dale and a club builder, the owners out numbered the employees and were doing everything from shipping, building golf clubs and trying to build the new business. This is where their hand's on approach started and has continued to this day. As time wore on and Golf Trends grew, Dale transitioned into the accounting department. This is where he is now, not only taking care of Golf Trends but also looking after their sister companies Caerus Brands and CaddyPro. Dale got his start in the golf business in the early 1970's where he started as a caddy at the Toronto Golf Club. He spent 13 years there, working his way up to back shop manager before being hired by Don at the other golf company (Rampion)in 1986.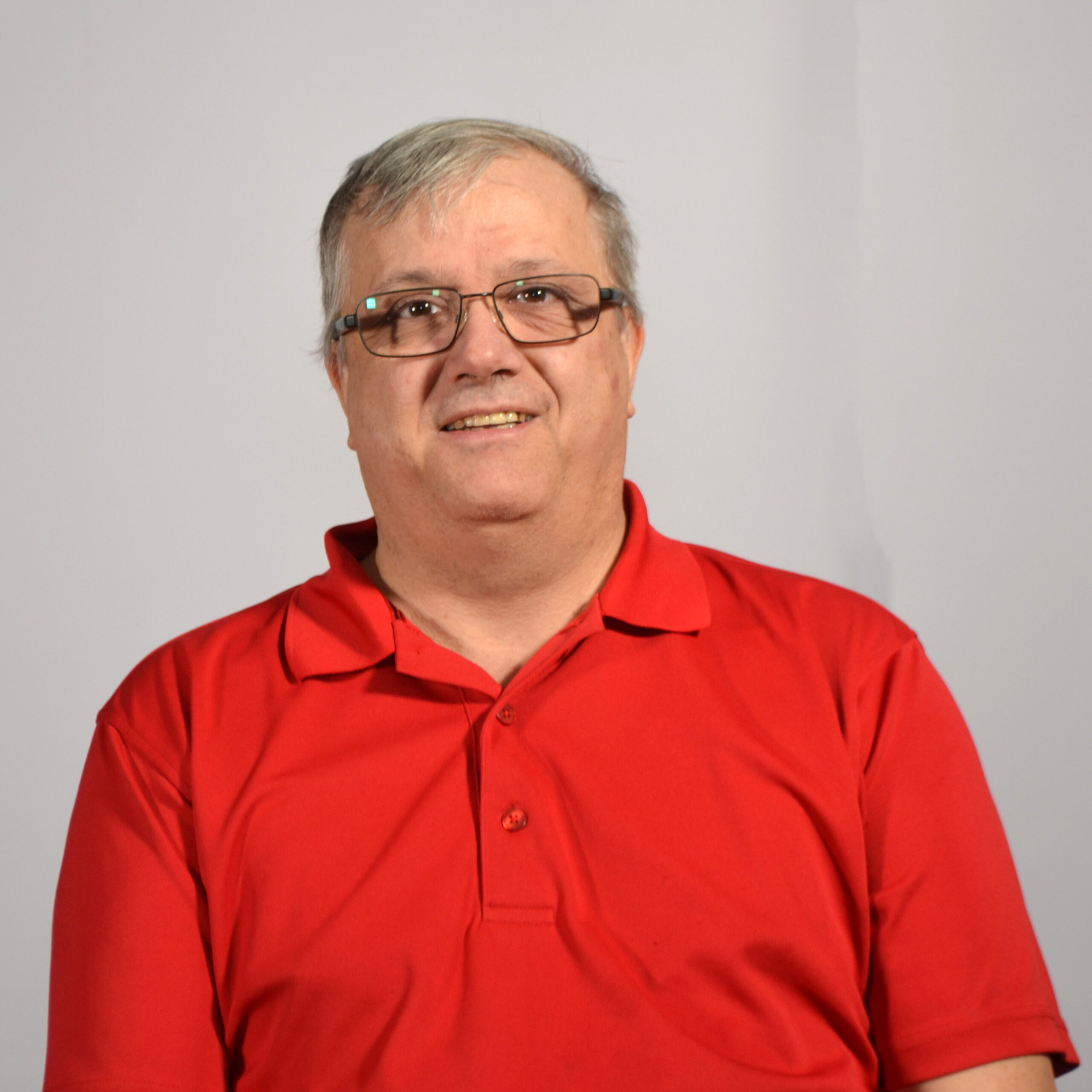 Terry Mazur
Shipping/Receiving
Coming out of the retail side of golf 15 years prior, Terry has been with Golf Trends since 2002. Terry approaches his work just like his golf game – straight down the middle. Terry says "I always look for the most efficient way of getting goods out to our customers. I take pride with every order like it is my own delivery. Golf is in my heart so is the care of our customers."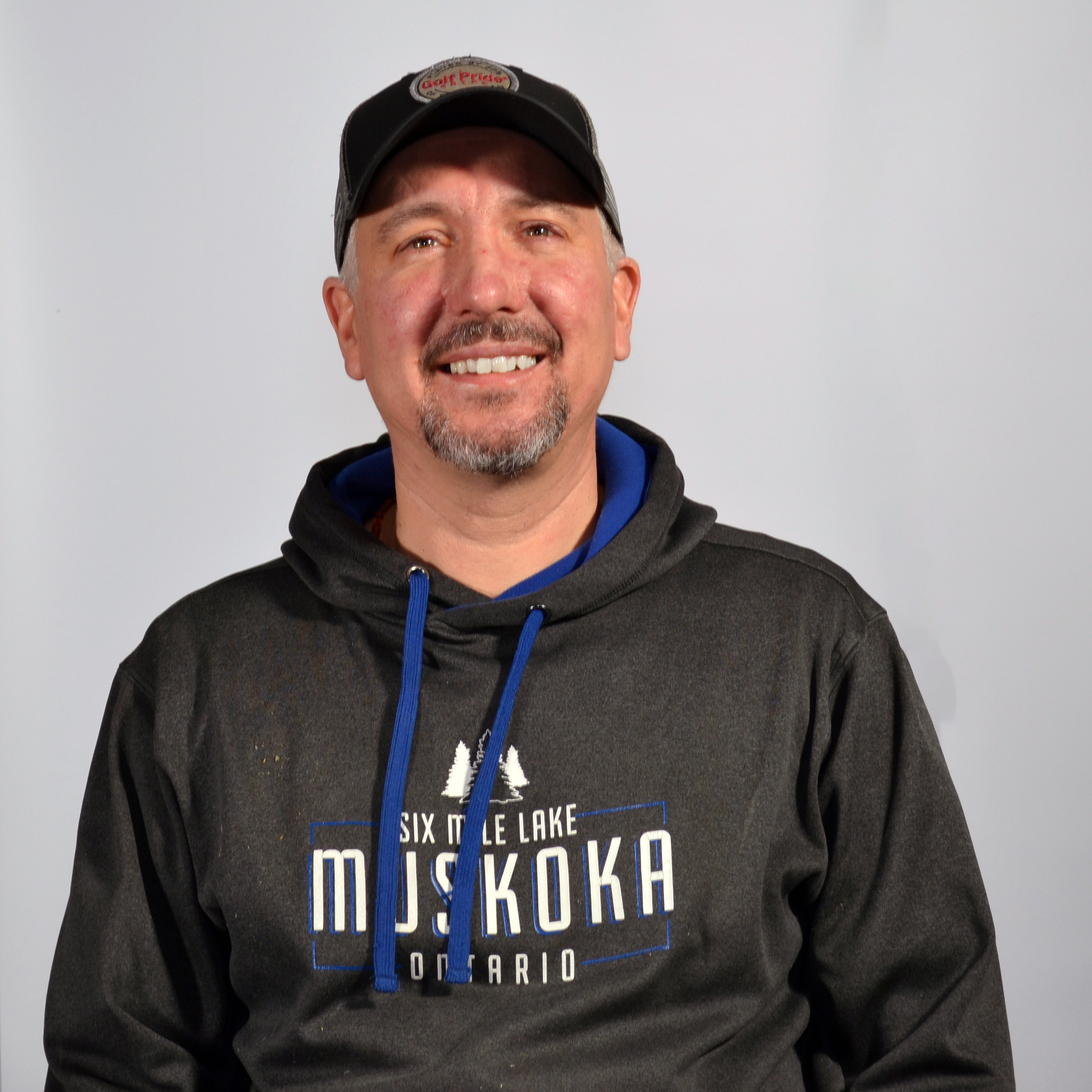 Peter Danyszczuk
Warehouse Manager
Pete has been with Golf Trends for over a decade, and says he is too busy making sure orders get out the door to write a bio.
We are fine with that. Keep it up Pete!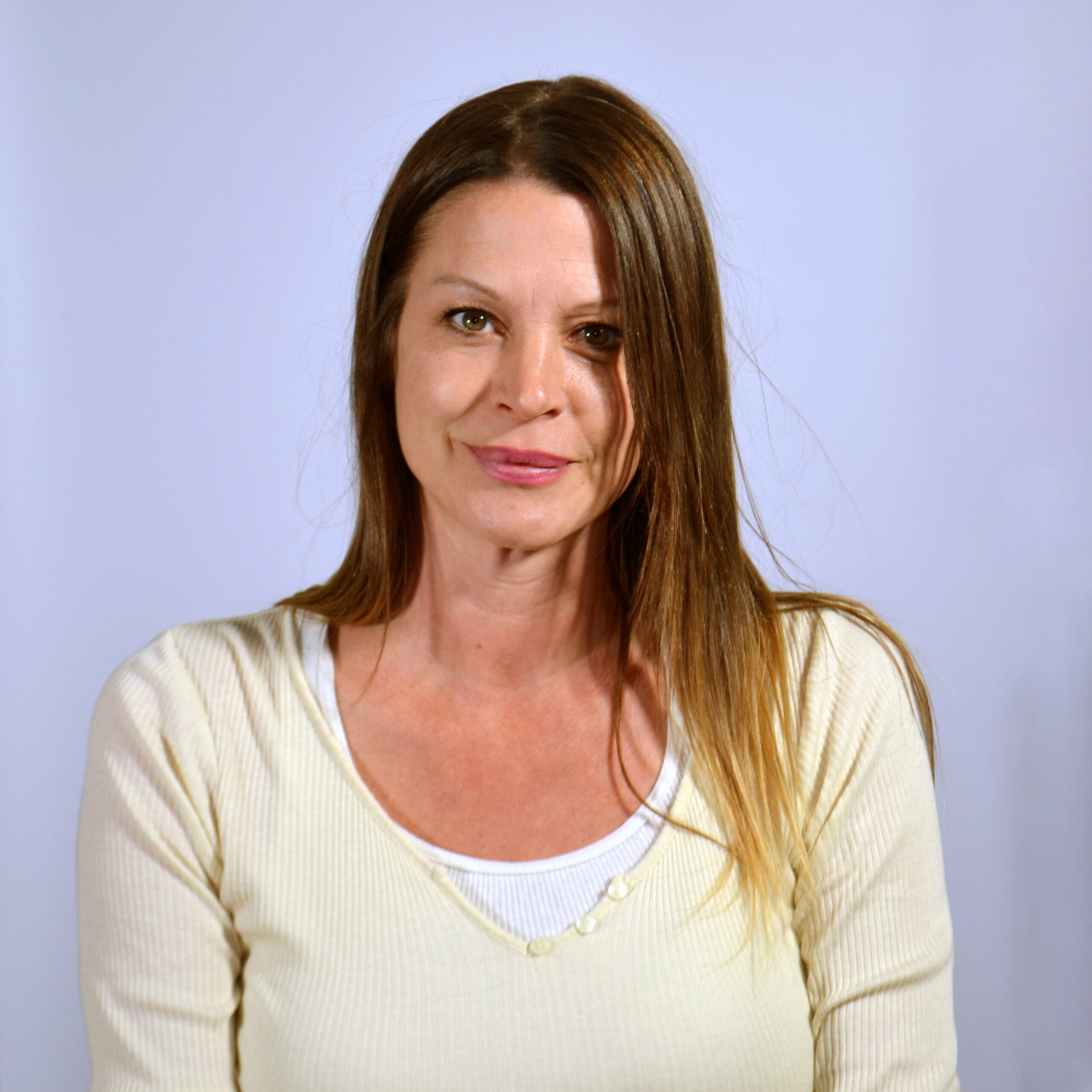 Taryn Heazel
Custom Product Coordinator
After a few years of part time assistance, Taryn joined the team full time in 2015, and now runs our decoration department, as well as processing most of our customer orders.
Our Family – On The Road
We may not see them face-to-face everyday, but these guys keep our business rolling along. Need some product? Give them a call.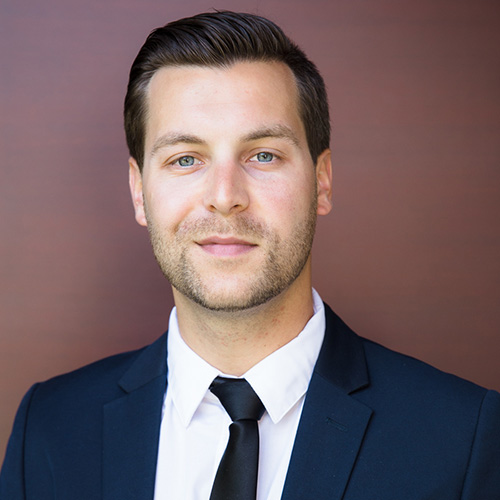 Steven Schnarr
British Columbia
Email: steven.schnarr@gmail.com
Steve has been representing Golf Trends in British Columbia since 2013. Having a passion for both golf and sales, he has found great enjoyment working in the golf industry. Steve has worked with a number of golf companies within his years in the business, and he'll be the first to tell you Golf Trends is his favorite company to represent as it's a wonderful team of great people.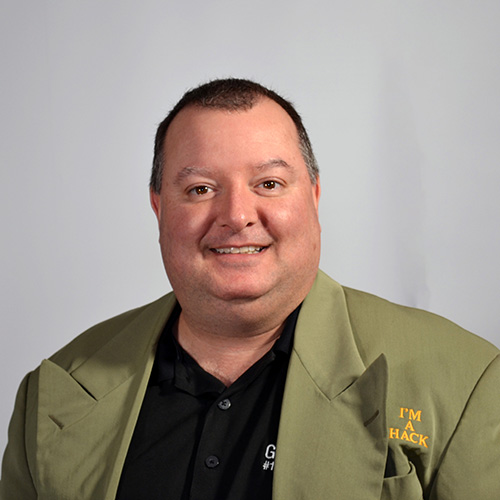 Lee Finch
Golden Horseshoe/Northern Ontario
Email: lfinch@golftrendsin
Lee joined the Golf Trends family in 1997 in the assembly department, later moving to shipping/receiving, customer service, and then finally to his current position as sales representative for the Golden Horseshoe and Northern Ontario.
Lee started working in the golf business in 1985 at Kawartha Golf Club, and then moved to Ram Golf in 1992. Lee can hit a 1-iron more flush than most golfers can hit their pitching wedge. He would like to one day see barrel jumping as an Olympic Sport.
Lee is a 2-time winner of the GTI Sandbagger Classic, and as shown in the abov image, refuses to give back the champion's jacket.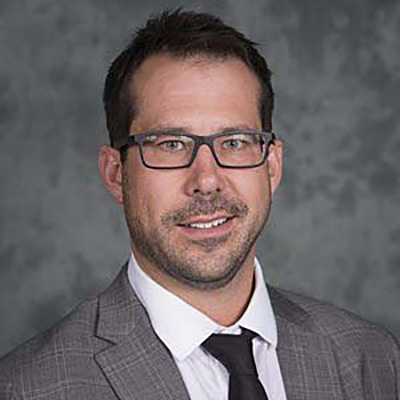 Neil McGonagle
Alberta
Email: neil.mcgonagle.@gmail.com
Neil is originally from London, Ontario and moved to Alberta in 1995. He attended College/University in Lethbridge and started his golf career in the Columbia Valley before moving home to Calgary in 2005. Since then, Neil worked as a Class A Golf Professional at the Carnmoney Golf Club before joining the team at Golf Trends in 2018. Neil is excited to bring his knowledge, experience and expertise to the team and is especially looking forward to a great golf season!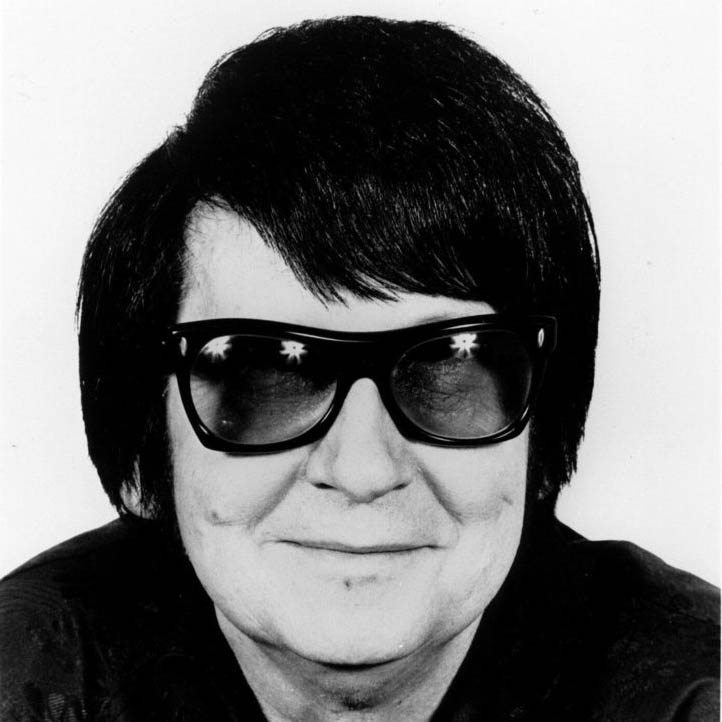 Roy Holdsworth
Eastern Ontario/Ottawa Region
Email: royallsports@rogers.com
We gave up asking Roy to send us a head shot and bio, so we had to get creative. Our Roy and the famous Mr. Orbison do acutally look a little bit alike – aside from the full head of hair of course… If any of his customers would like to write a bio for him, please send it along 😉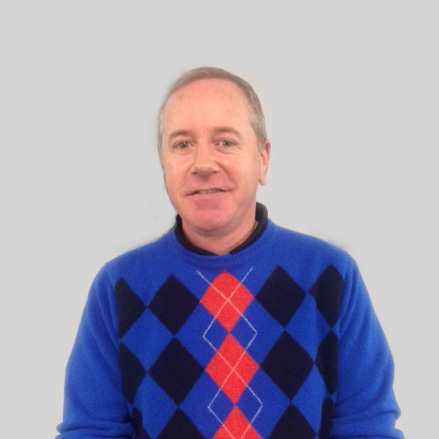 Steve Mallin
Western Ontario
Email: smallin@golftrendsinc.com
Steve was 8 years old when his dad cut down some clubs down for him, and he's loved the game ever since. He has been a part of the Canadian golf industry since age 16 and has experience in grounds maintenance, club repair, merchandising, club fitting and retail management as well as playing two years on the Great Lakes Tour in both 2005 and 2006. A move to Golf Trends offered him the chance to do what he loves the most and engage with customers face to face.
"Customer service is huge for me and I understand my customers needs which makes my job seem easy. I'm truly grateful for working with such amazing people and all the great pros in SW Ontario."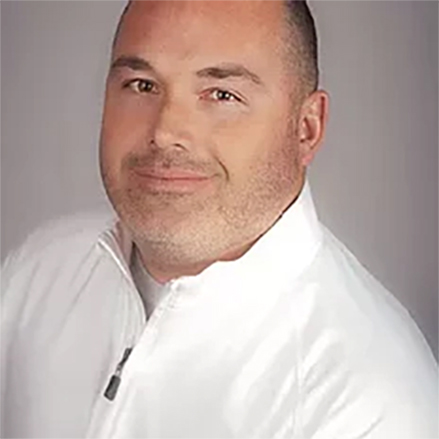 Troy Henneberry
Maritimes
Email: troy@skylex.ca
With over 25 years in the Golf and Sporting Goods sector, Troy has owned and operated his own independent Canadian sales brokerage for over 15 years, servicing the professional golf shop, mass merchandiser and independent retailers. Known for his strong work ethic and reputable for his professionalism with a high quality for services and results. With over 25 years in the Golf and Sporting Goods sector, Troy has owned and operated his own independent Canadian sales brokerage for over 15 years, servicing the professional golf shop, mass merchandiser and independent retailers. Known for his strong work ethic and reputable for his professionalism with a high quality for services and results.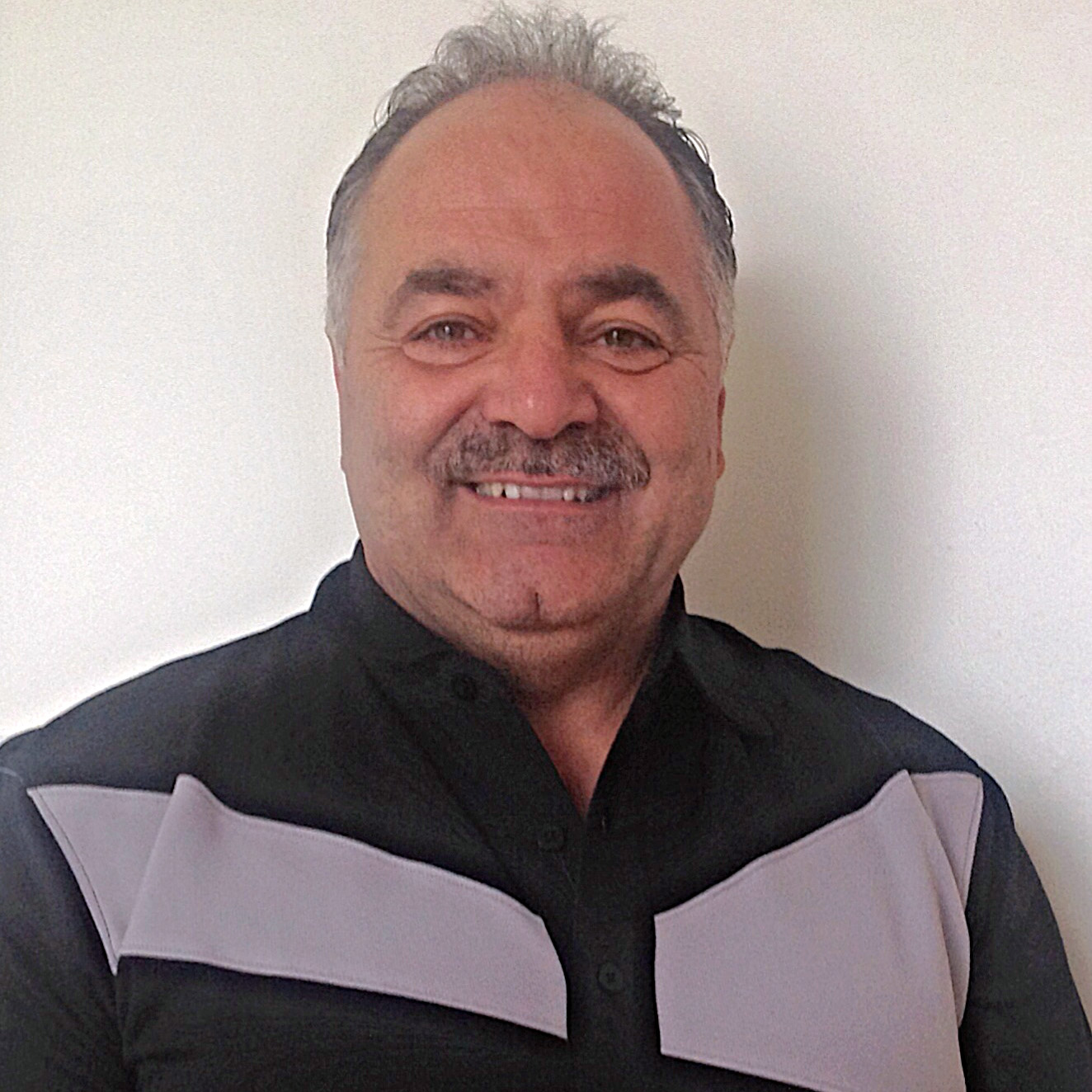 Jean-Marc Tourangeau
Quebec
Email: entreprogolf@videotron.ca
Jean Marc est représentant pour notre compagnie depuis l'automne 2014. Fort d'une expérience de 35 ans comme professionnel de golf et propriétaire d'un magasin de golf dédié à la liquidation d'inventaires de professionnel de boutique PGA du Québec. Il a choisi de poursuivre sa carrière comme représentant pour le Québec. Co-récipiendaire du titre de représentant de l'année, voté par BPG après seulement 3 ans, sa passion du métier lui est bien rendue par sa clientèle.
Jean Marc joined the Golf Trends family in the autumn of 2014. After 35 years in the business as a Head Pro and retail golf storeowner, he chose to continue his career as a sales representative for the province of Quebec. After only 3 short years, he was recognized by BPG as a Co-recipient of Sales Rep of the Year, showing that his passion is well recognized by his customers.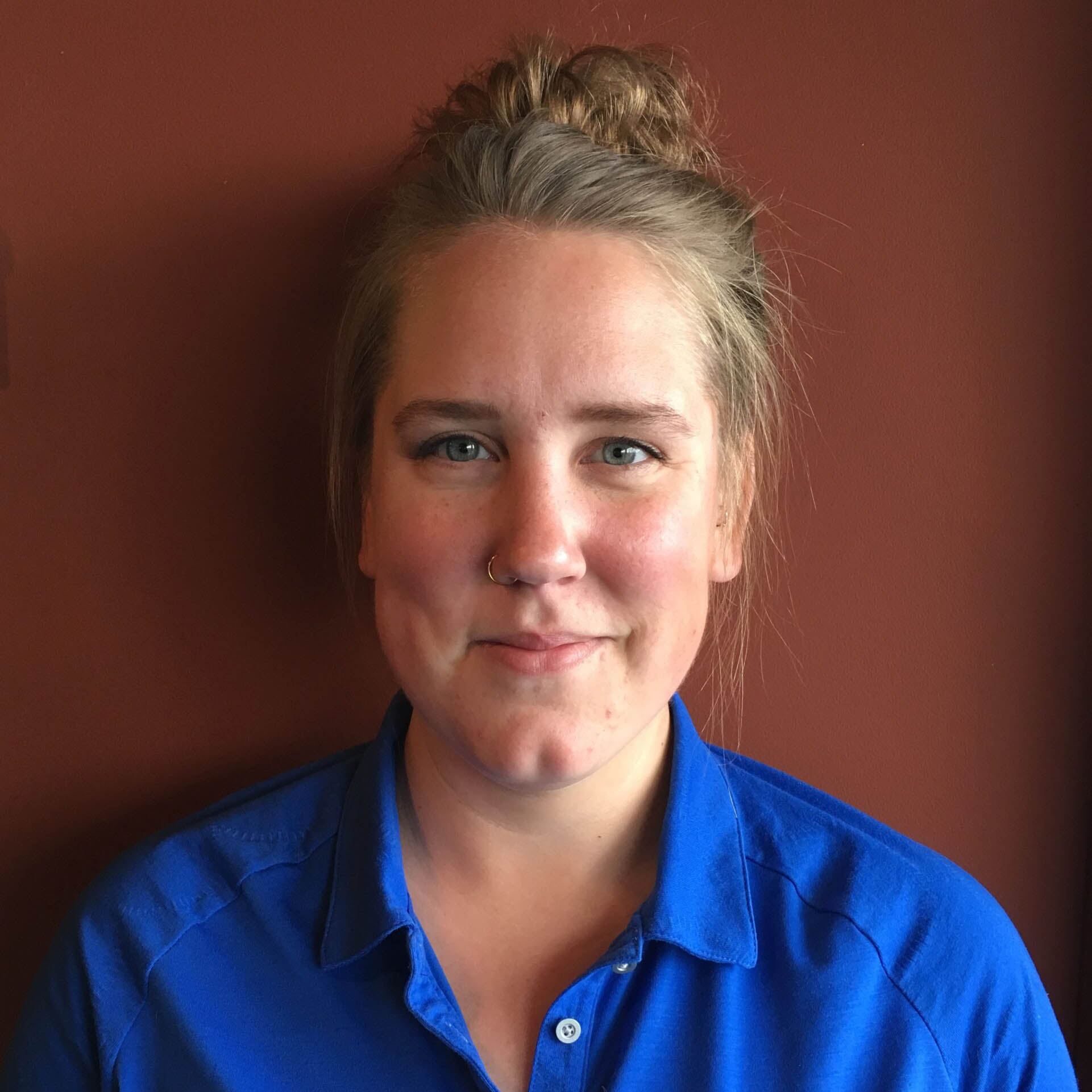 Paige Lawrence
Manitoba/Saskatchewan
Email: paige@pmlagencies.ca
Paige has been working in the golf industry for over 10 years, first starting in the proshop at Moon Lake GCC and eventually moving to work for adidas Golf Canada as their Saskatchewan-Manitoba-Lakehead Territory Manager. Recently she has started her own agency becoming a multiline rep covering the same territory. Paige is looking forward to working with everyone at Golf Trends and getting to know all of our customers.